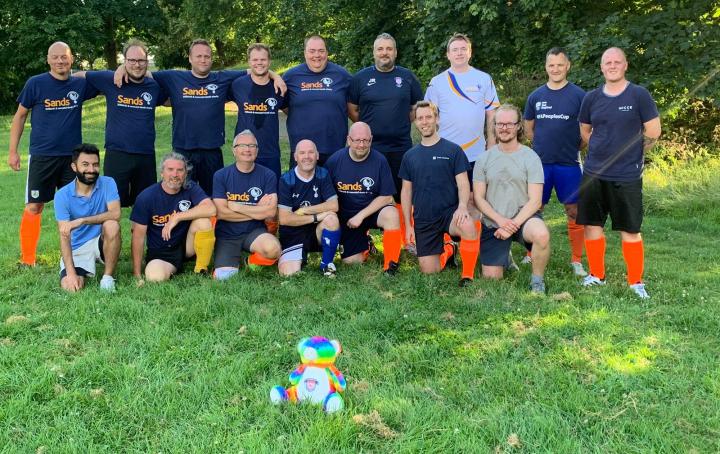 Sands United Bristol FC - Vets Tournament Report
18 August 2019
On a very hot evening (Friday 12th July) Sands United Bristol FC took part in their first tournament. A bold step for the team after just two training sessions. The tournament was at Greville Smyth Park. 
The team would play 3 games in the group stages with the top two teams going through to the knock out stage. 
Before our first game the squad gathered for a moment together (as is our tradition) to remember our angel babies - the reason we play. 
Despite our inexperience we gave a really good account of ourselves against three teams who have trained and played together over a far longer period. We lost two games (1-0 & 2-0) and played out an entertaining scoreless draw in our final game. 
I think I speak for the whole squad when I say we were happy to find the refreshments area (ok - bar) after we were knocked out of the tournament for some well deserved rehydration. 
Please keep watching and liking the page as we hope to announce exciting details of our official launch game later this week!!