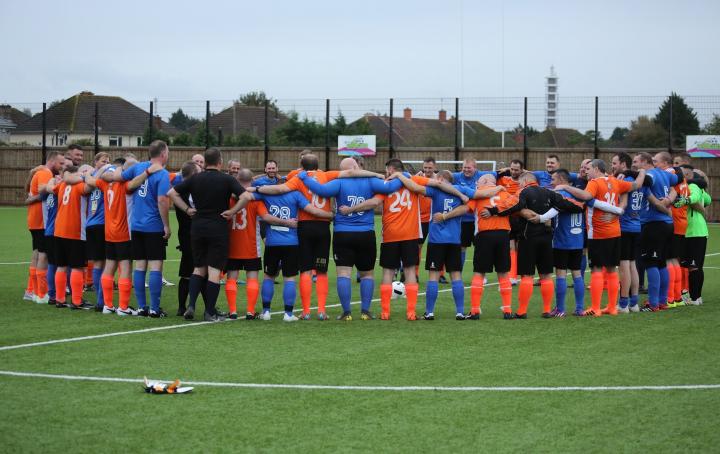 Sands United Bristol FC - Launch Game Report
21 November 2019
On Saturday 28th September our football team 'Sands United Bristol FC' played their first game. Their opponents at Lockleaze Sports Centre were their brothers from Sands United Wales.
After the warm up as the Bristol Players were returning to the changing room their families were their to hand them their shirts and the team from Wales were there support them.
The game was played in a friendly manner. Wales went out to a 0-5 lead and then Bristol started the fightback. The game finished in a 5-7 victory for Wales who won the newly minted 'Severnside Derby' shield. 
In the bar after the game a raffle was held which raised more than £1,100 for the team. After the raffle the Bristol manager did a very poignant roll call of the names of all the angels from both teams with all players standing up as their babies name was called out and all players standing shoulder to shoulder.
All agreed that it was an amazing way to launch the team. Bristol are already looking forward to arranging a return fixture in Cardiff to try and win the shield.