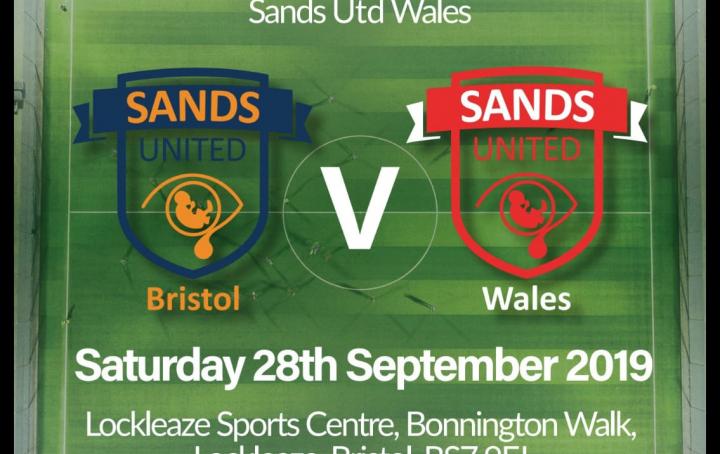 Sands United Bristol FC - LAUNCH GAME ANNOUNCEMENT
18 August 2019
It's the date and event we've been building to - OUR LAUNCH GAME!!!
Not only is it our first official game but it's an international fixture too!! We will be hosting our brothers from Sands United Wales in our first fixture. With thanks to Bristol Rovers Community Trust we will be playing our first game at Lockleaze Sports Centre. 
After the game there will be a raffle and auction in the clubhouse after the game to raise money for the football team and Bristol Sands. If anyone knows of or works for any companies/organisations that would be willing to donate any prizes/items for the auction please get in touch at bristolsandsunitedfc2019@gmail.com 
On a day of many firsts we will also be playing in our brand new home shirts. 
We look forward to seeing as many of you there as possible. 
#sandsunited #tangerinearmy #stilldads #bristolsands #sandsuk#breakingthesilence