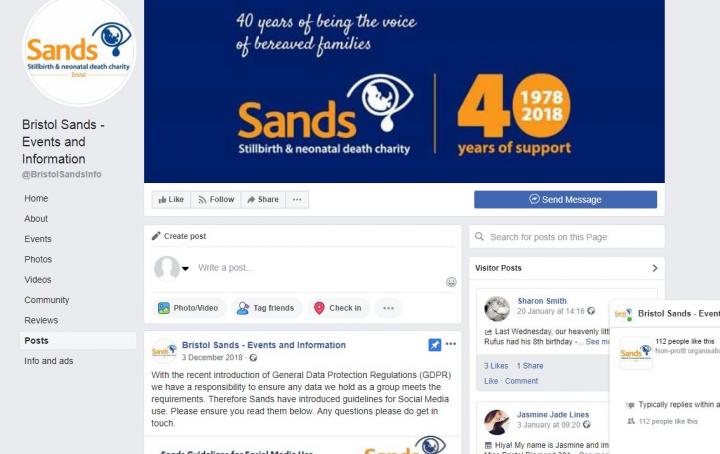 Bristol Sands - Social Media
25 January 2019
There are many ways to find out information on Bristol Sands and upcoming events.
The first is via this website which will be updated regularly with details of events, fundraising and meetings.
You can also follow Bristol Sands on twitter @BristolSands on Instagram at @BristolSands_charity 
We also have two facebook groups. The first is the closed group - 'Bristol Sands - Closed Group'. This page is intended for information purposes and as a point of contact with Bristol Sands or others who have suffered a bereavement. It is not a monitored support page. We reserve the right to remove any posts that we feel are inappropriate on this page. All committee members and Befrienders will identify themselves as this when they respond to any posts on this page. 
The second facebook page we have is 'Bristol Sands - Events and Information'. This is where anyone can keep up-to-date with our news. All you need to do is 'like' and 'follow' us in your newsfeed as 'See First' and any updates will appear at the very top of your Facebook Feed.