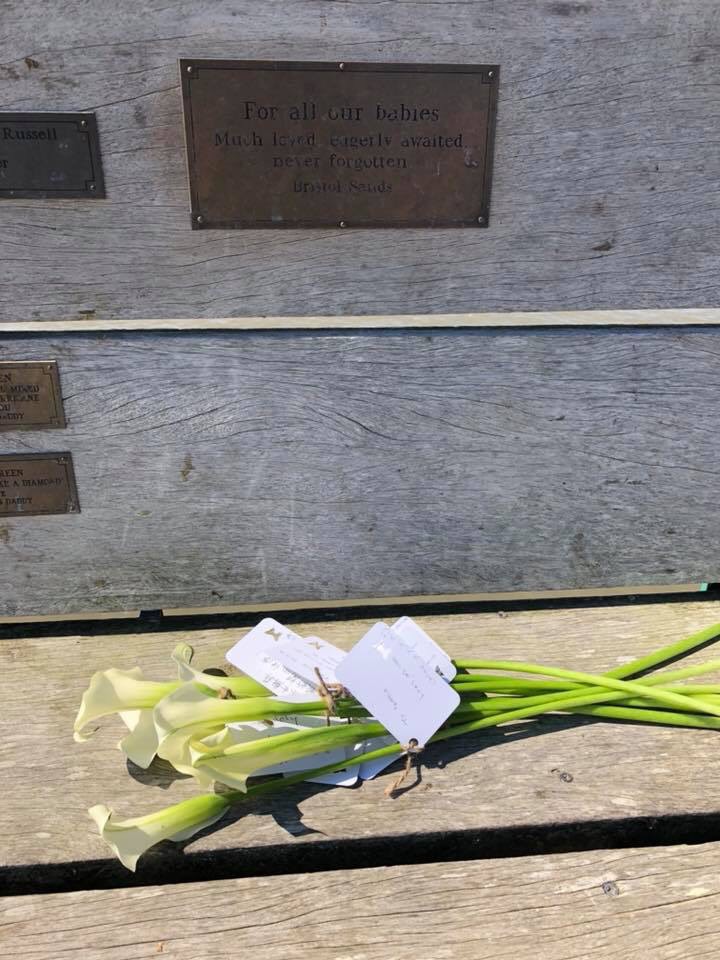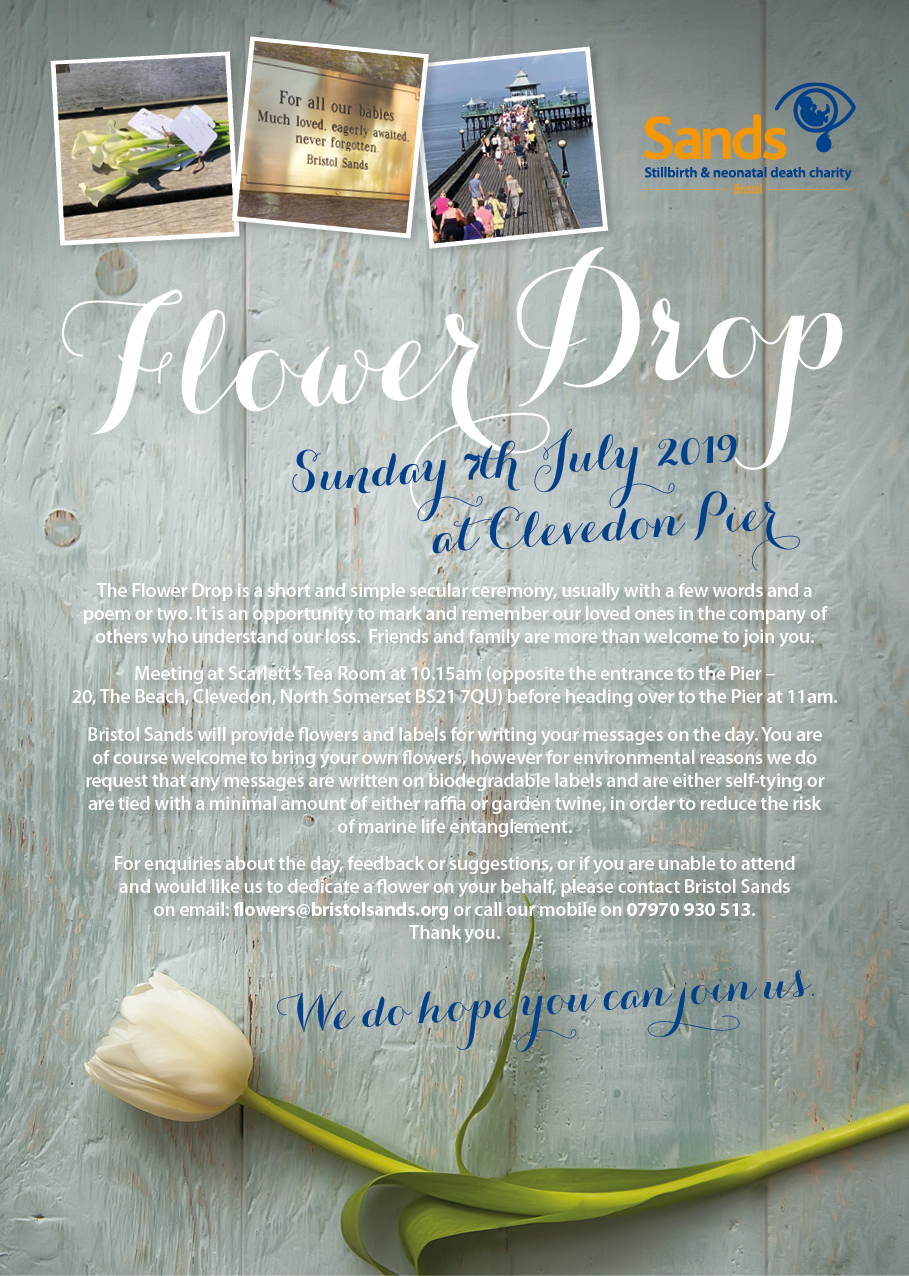 Flower Drop Service
The flower drop is a short and secular ceremony, usually with a few words and a poem or two. It is an opportunity to mark and remember our loved ones in the company of others who understand our loss. Friends and family are more than welcome to join you.
We meet at Scarlett's Tea Room at 10.00 (opposite to the entrance to the pier) before heading over to the Pier at 10.30.
Bristol Sands will provide flowers and labels for writing your messages on the day. You are of course welcome to bring your own flowers, however for environmental reasons we ask that any messages are written on biodegradable labels and are either self tying or tied with minimal amount of either raffia or garden twine, in order to reduce the risk to marine life entanglement.