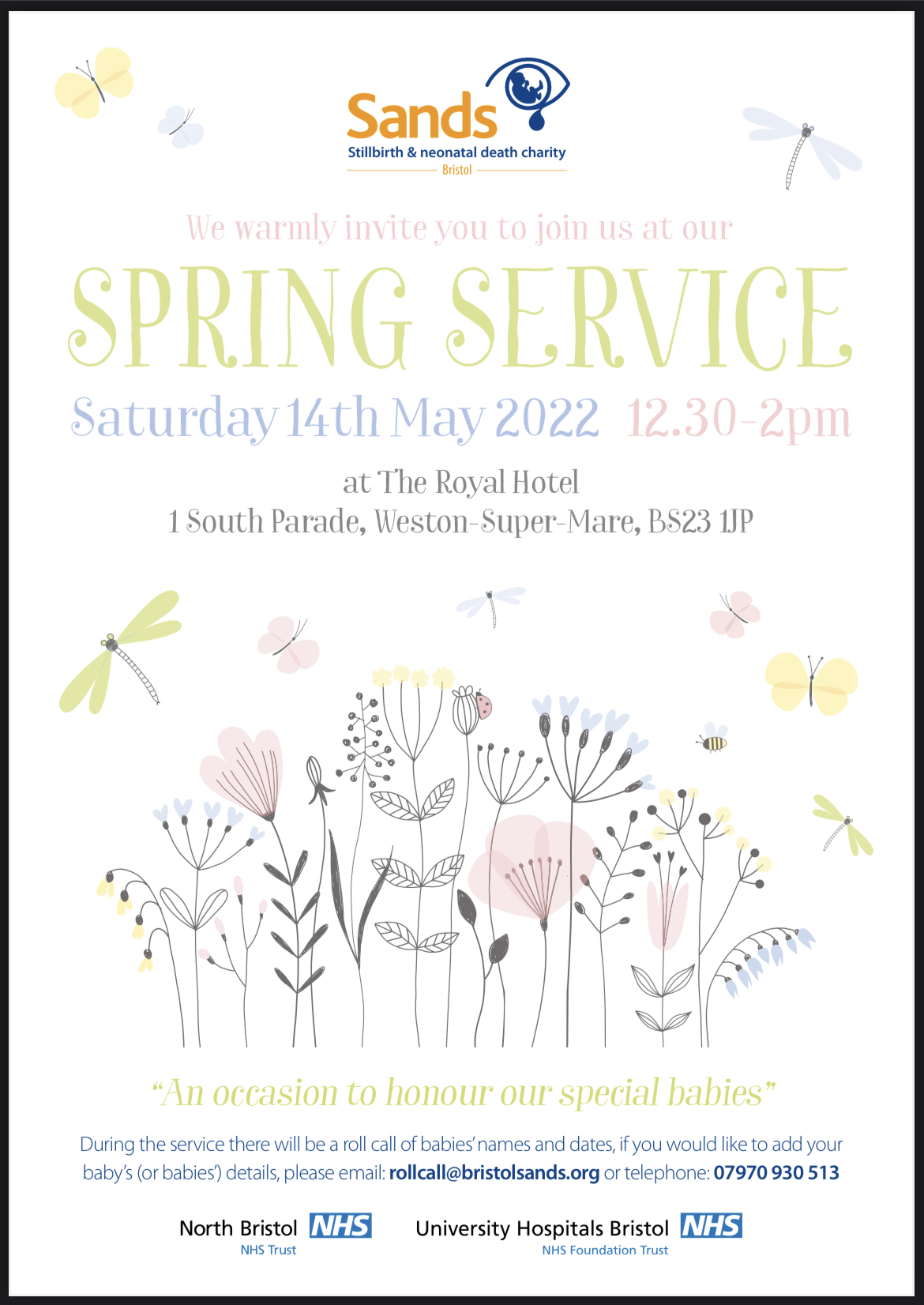 Bristol Sands Spring Service 2022
We warmly invite you to join us at our Spring Service on Saturday 14th May 2022 from 12.30-2p.m.
The service will be held at The Royal Hotel on South Parade in Weston super Mare.
During the service there will be a roll call of babies names and dates. If you would like to add your baby's (or babies') details, please e-mail rollcall@bristolsands.org by 5pm on Thursday 12th May 2022.
We look forward to welcoming you for an occasion to honour our special babies.