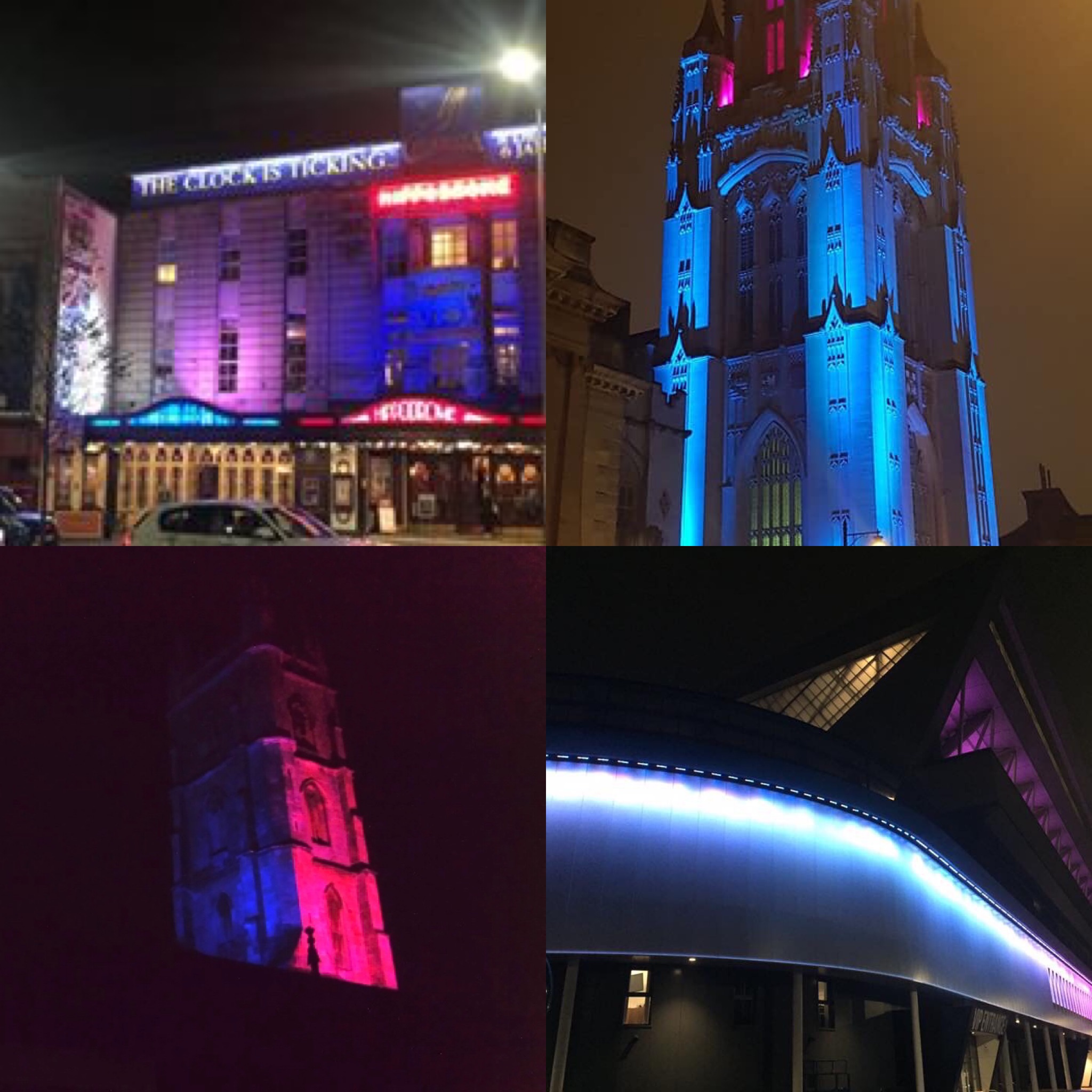 Baby Loss Awareness Week 2019
Baby Loss Awareness Week (BLAW) will take place this year from 9th-15th October 2019 - its 17th year.
BLAW gives bereaved parents and their families an opportunity to remember the precious babies that have been taken too soon. It is also an opportunity to raise awareness of stillbirth and neonatal death.
The Bristol Post also published an article ( https://www.bristolpost.co.uk/news/bristol-news/poignant-tragic-reason-… ) to help raise awareness of the week.
Each year there are different events throughout the week and social media is used to help raise awareness. One thing that Sands support groups around the country do is to try and get well known landmarks in their area to light up pink and blue (the colours that symbolise baby loss). 
In 2017, 71 buildings across the UK lit up pink and blue. In 2018 this more than doubled to 180.
During BLAW 2018 Ashton Gate Stadium, Bristol Hippodrome, St Peters Church in Portishead and the Wills Memorial Building all agreed to show their support and light up pink and blue throughout the week. In 2019 Bristol Sands hopes to find more buildings that can light up pink and blue.
In 2019 Bristol Sands hopes to get even more landmark building lit up in pink and blue - if you have any suggestions for building or contacts that could help or be interested please send an e-mail to bristolsandschair2@outlook.com   
#babyloss #BLAW2019 #breakthesilence