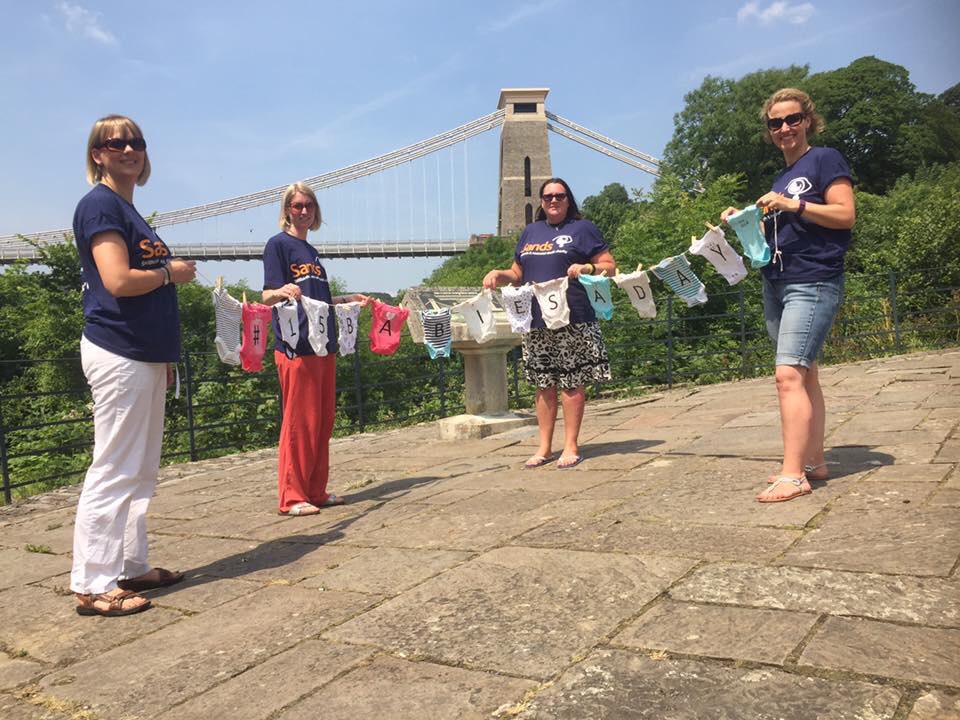 Sands Awareness Month - June 2019
June  each year is 'Sands Awareness Month'. During June we all work hard to increase awareness of stillbirth and neonatal death and the everlasting impact experienced when a precious baby dies during pregnancy, at birth or shortly afterwards.
While many more people are aware of the pain of baby loss because of the work of Sands and other organisations, many people still have no idea and it remains a taboo subject.
Sadly in the UK 15 babies will die each day in the UK before, during or shortly after birth – on average one baby every 90 minutes.
Over recent years we've made a lot of progress in breaking the silence, but there is a long way to go. We can all to do our bit, no matter how small, to make people listen; to highlight the fact that over 450 babies will die during the month of June and to raise vital funds so that Sands can continue to support, research, and reduce the number of babies who die.
Events for Sands Awareness Month 2019 will be released ad added to these pages as they become available.