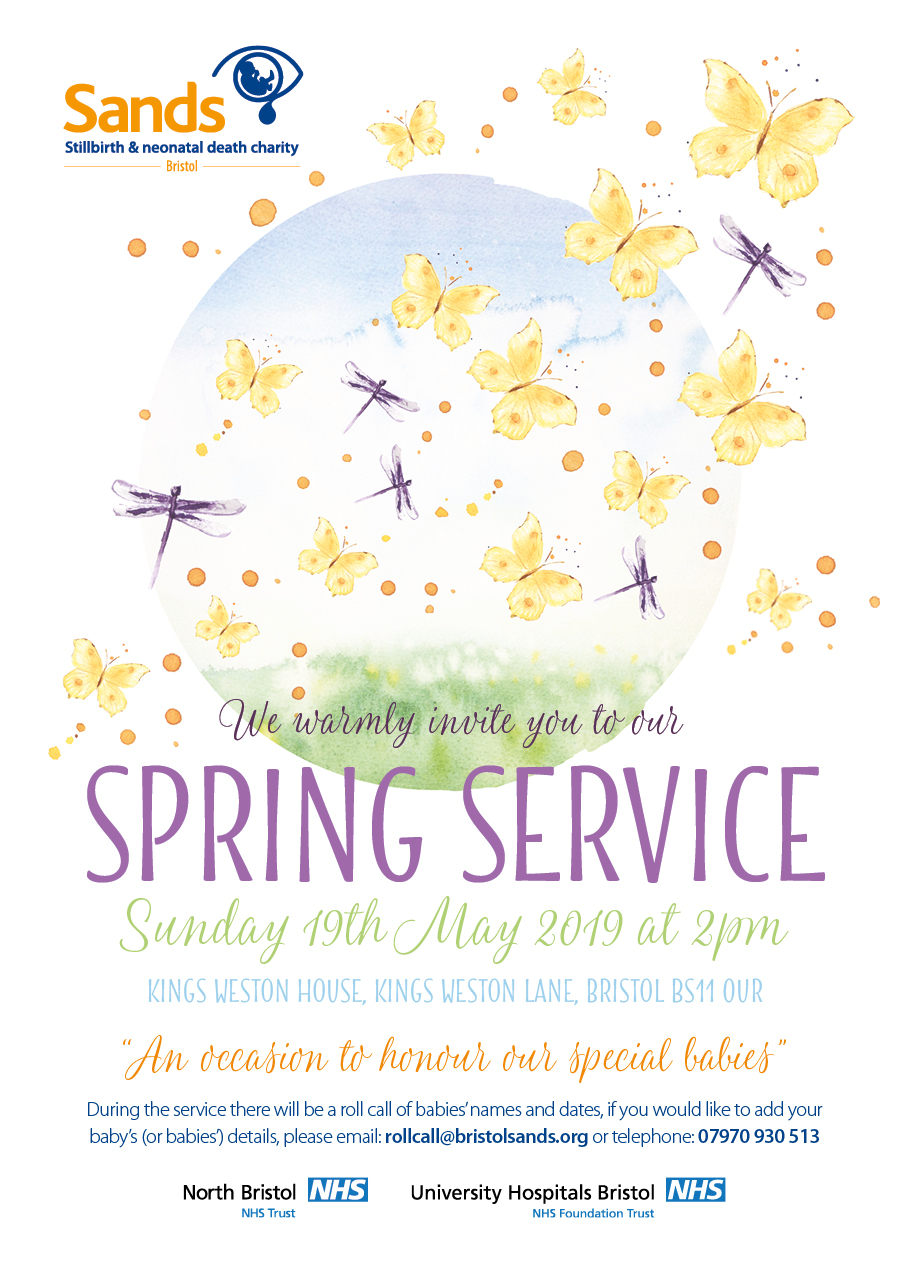 Bristol Sands - Spring Service
On Sunday May 19th 2019, Bristol Sands will be holding their spring service. This year it will be held at Kings Weston House on Kings Weston Lane in Bristol.
During our spring service there will be a roll call of babies names and dates, if you would like to add your baby's (or babies) details, please email rollcall@bristolsands.org or telephone 07970930513
We hope to see you there on an occasion to honour our special babies.
URL for online registration